Hubspot LeadSigma Integration Overview

Install the Hubspot LeadSigma Integration


1. Improve close rates by creating instant connections with inbound leads > Every time a new lead is generated LeadSigma calls your business and connects you with the prospect immediately by phone.
2. Create automated SMS campaigns to immediately and consistently engage new leads > When new leads are generated customizable SMS automation flows keep you connected with prospects until deals are closed. Start taking advantage of 98% open rates.
3. Eliminate redundant data entry and create more efficient workflows > When using LeadSigma's dialer you eliminate all redundant data entry. All call notes and call results are automatically logged in HubSpot.
4. Keep track of all sales activity inside of HubSpot > All LeadSigma actions automatically update your HubSpot contact records – allowing you to make more data-driven decisions.
5. Take advantage of our service-first onboarding > Get results from LeadSigma even faster by engaging one of our complimentary HubSpot dedicated onboarding specialists.
6. Exceptional ongoing support makes your life easier > Not only does LeadSigma provide an exceptional product, but we have world-class ongoing phone, email, and zoom support to help with configuration and optimization.
Integration features
Boost Close Rates by Immediately Connecting with Inbound Leads
Prospects are less patient and more distracted than ever. Calling inbound leads immediately boosts close rates by more than 10X. Never again let a competitor beat you to a lead.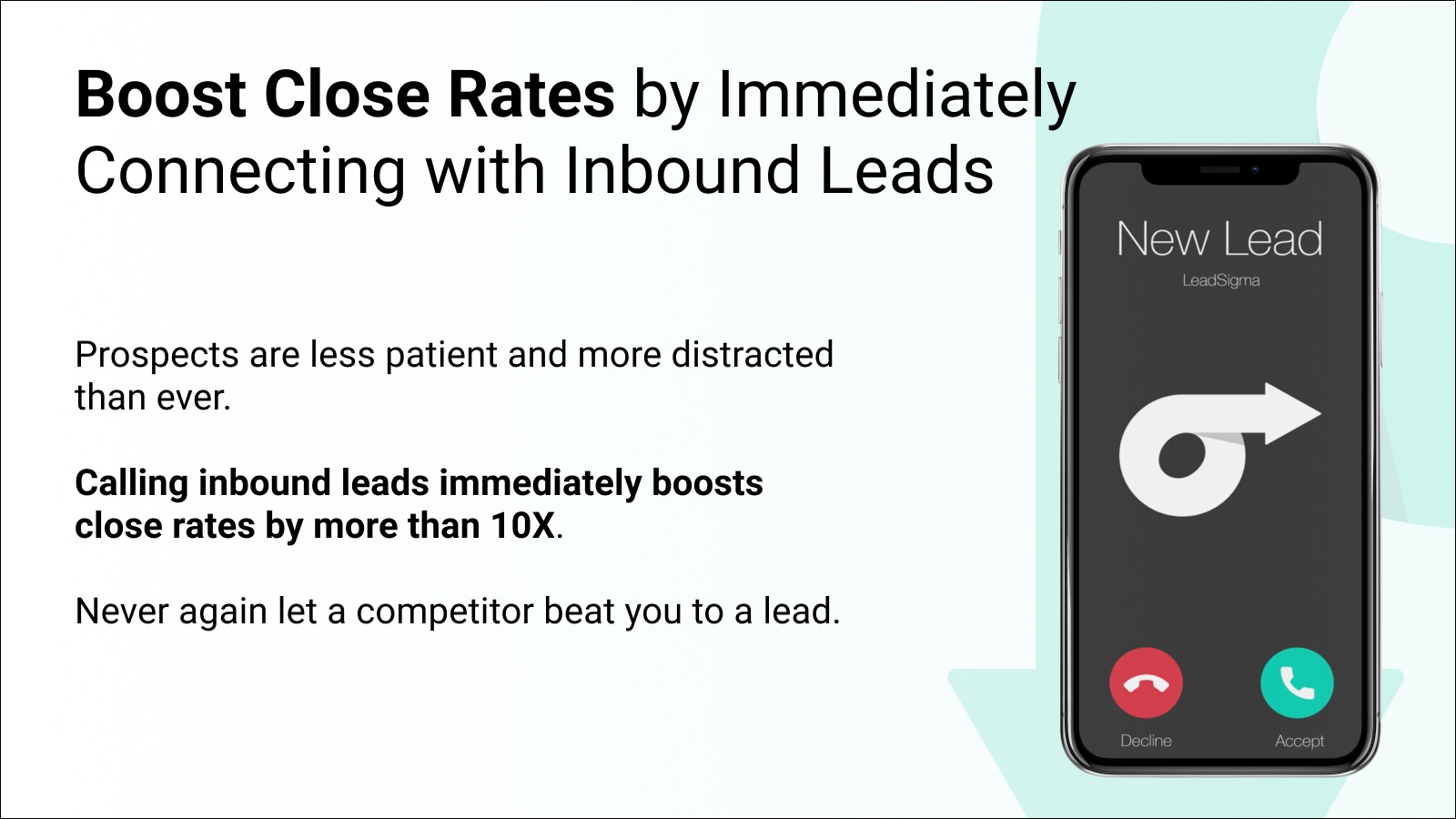 Boost Close Rates with Customizable Automated SMS campaigns
Not only will your business be able to immediately connect with new leads over SMS, but the automated SMS campaigns will keep engaging the prospect until revenue has been generated – all while keeping your HubSpot records updated in real time.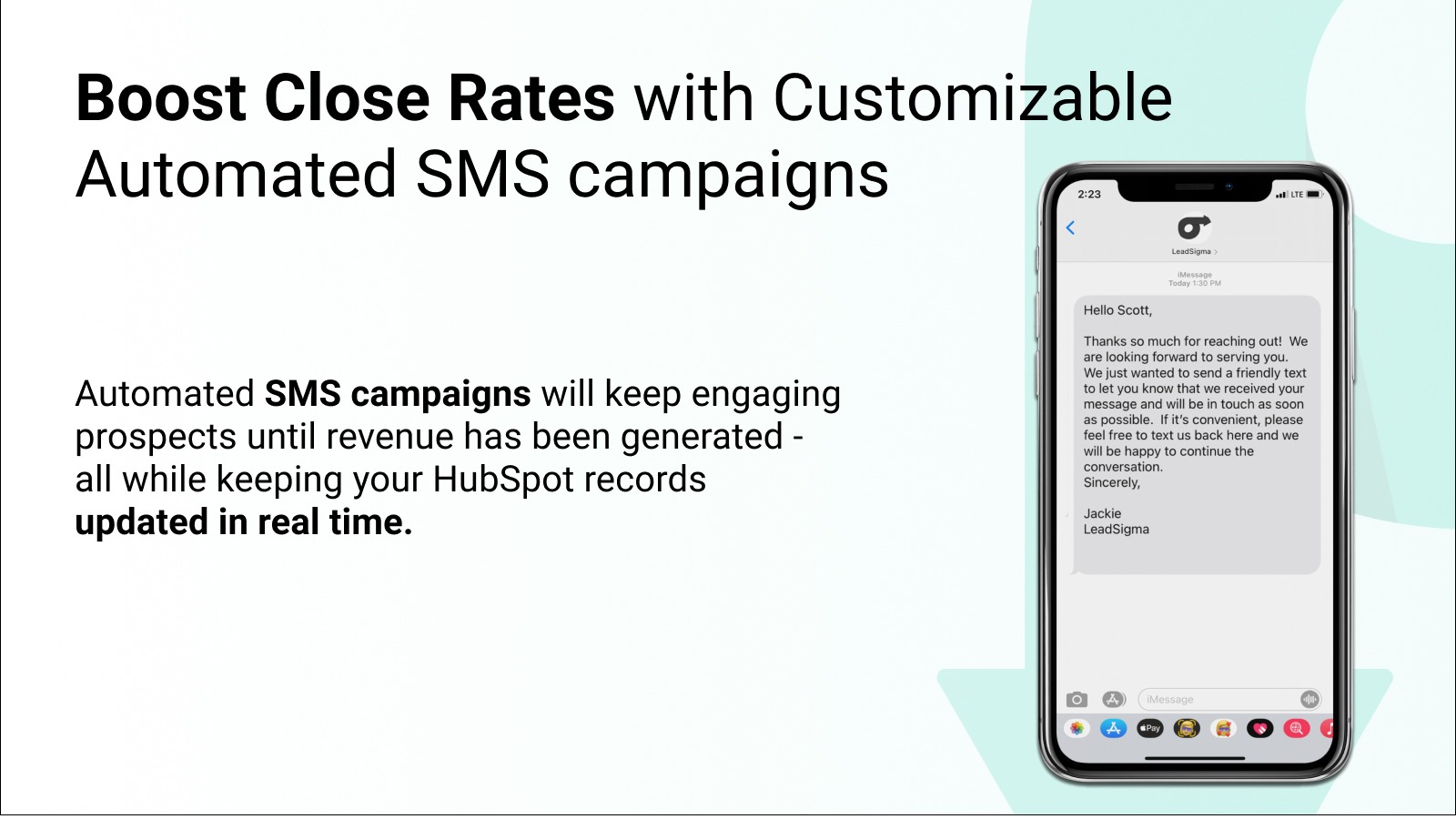 Boost Close Rates by Ensuring Consistent Phone Follow-up
With automated phone task workflows, your team's call responsibilities will always be outlined, prioritized, and ready for action. Never miss out on a golden opportunity with a prospect again because of an unorganized and inefficient approach.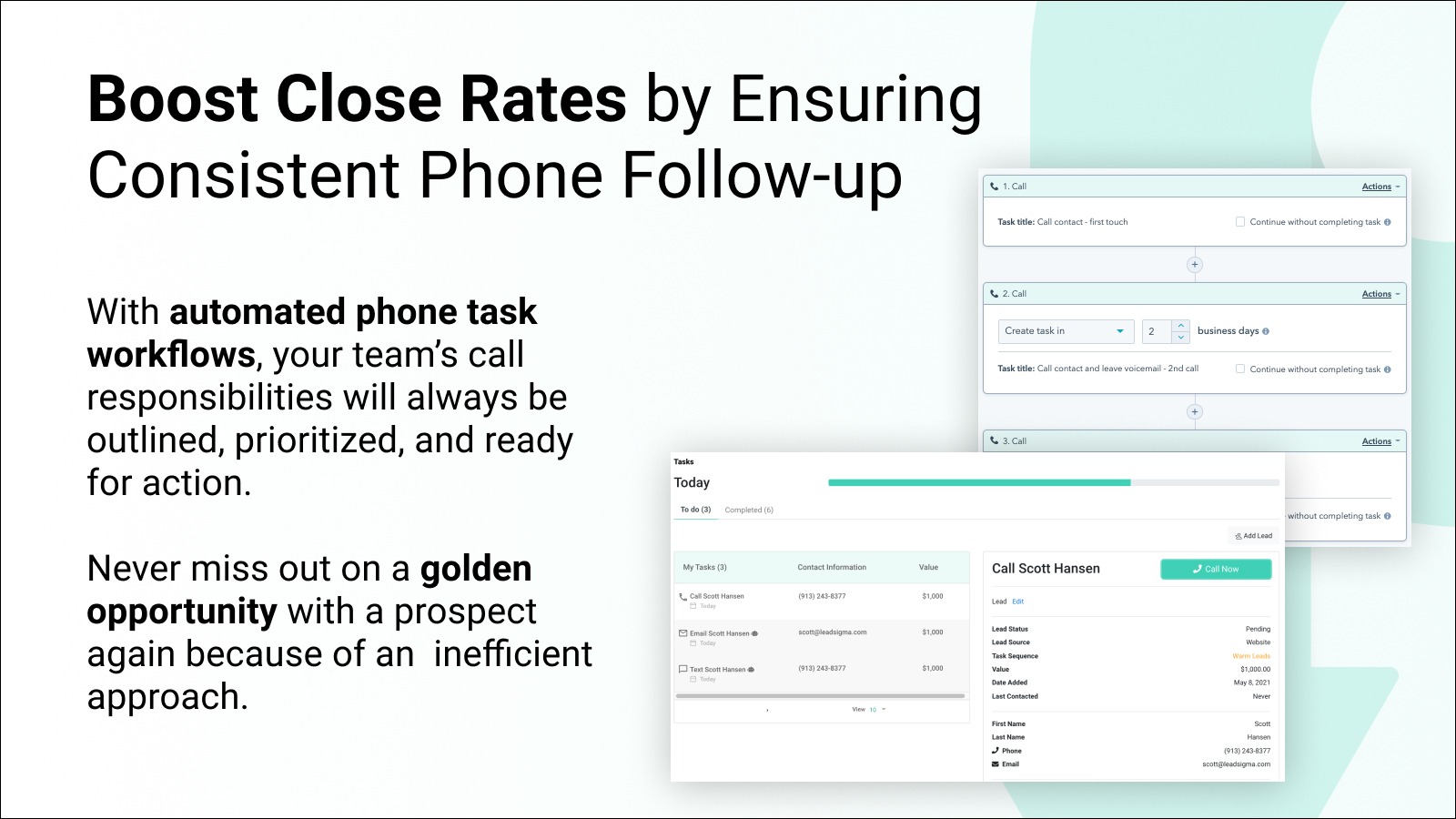 Boost Close Rates by Using Your Own Phones
Connect your desk phone to HubSpot and say goodbye to unreliable softphones. When you are in a live conversation with a prospect it's the wrong time to experience patchy audio or dropped calls. Close more opportunities by using your own phone while still utilizing all of the tracking ability and data integrity of sophisticated VOIP offerings.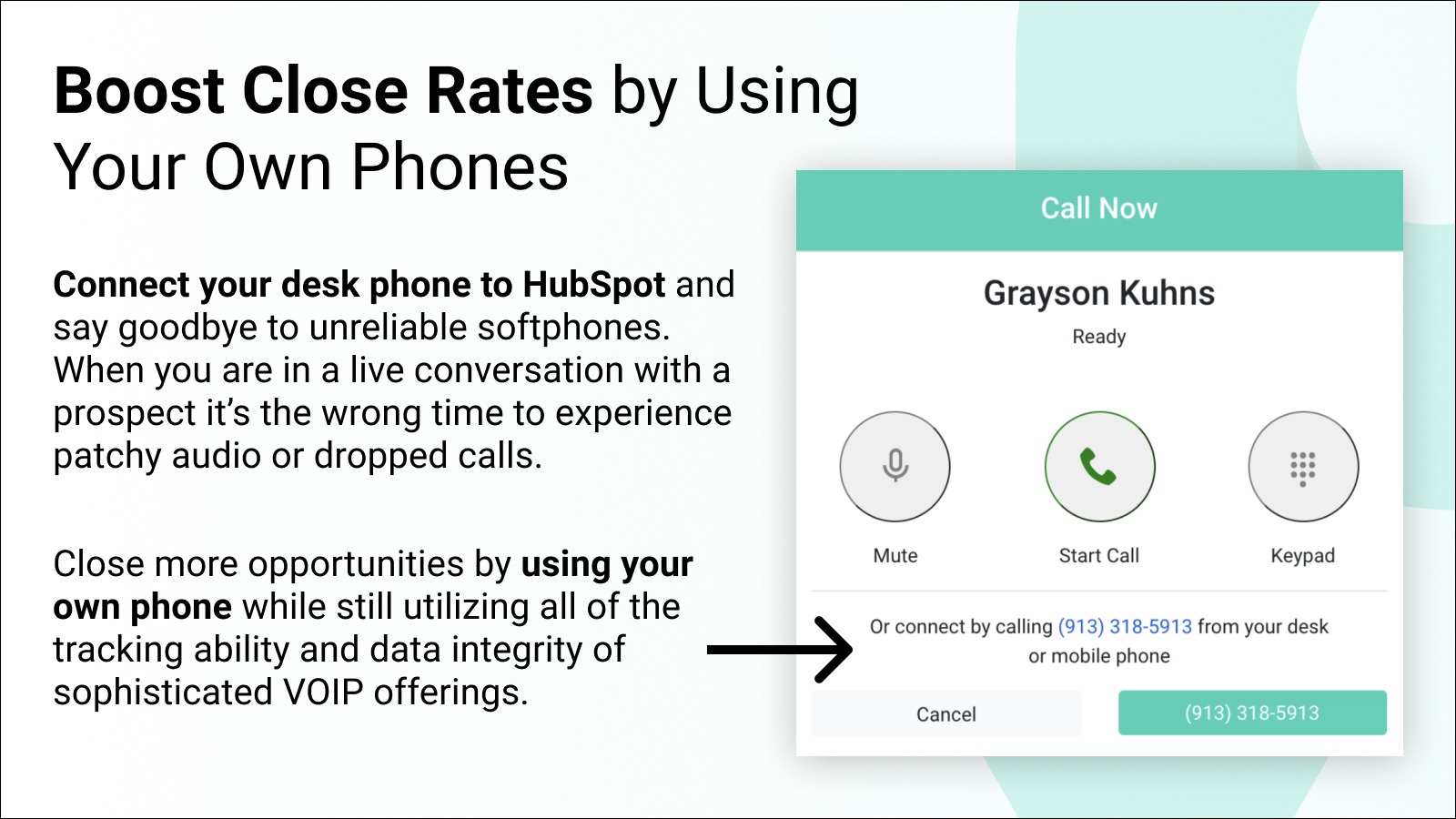 Boost Close Rates by Staying Focused on Sales Actions
LeadSigma's HubSpot integration eliminates the burden of cumbersome data entry. All sales activities completed update your HubSpot records including call notes, call results, contact attempts, and all communication history by SMS and email.